Install Kidde for Carbon Monoxide (CO), Natural Gas, Propane detection
Where to purchase and place these detectors in your home
These Kidde Model# 21006677 detectors can be bought at AMAZON, THE HOME DEPOT, and many other places. At least one of these detectors must be installed on each floor of your home, including the basement (if you have one). You'll also want to consider adding a detector in your garage if it's attached to your home. And most importantly, install one inside or directly outside of each bedroom or sleeping area. The effects of CO and Natural Gas are nearly impossible to detect when sleeping. If CO or explosive gases are detected, the alarm will sound to alert and wake you. Here's what to keep in mind when installing these detectors in your home.
Kidde Nighthawk™ AC Plug-in Carbon Monoxide and Explosive Gas Alarm with Digital Display - KN-COEG-3, Model# 21006677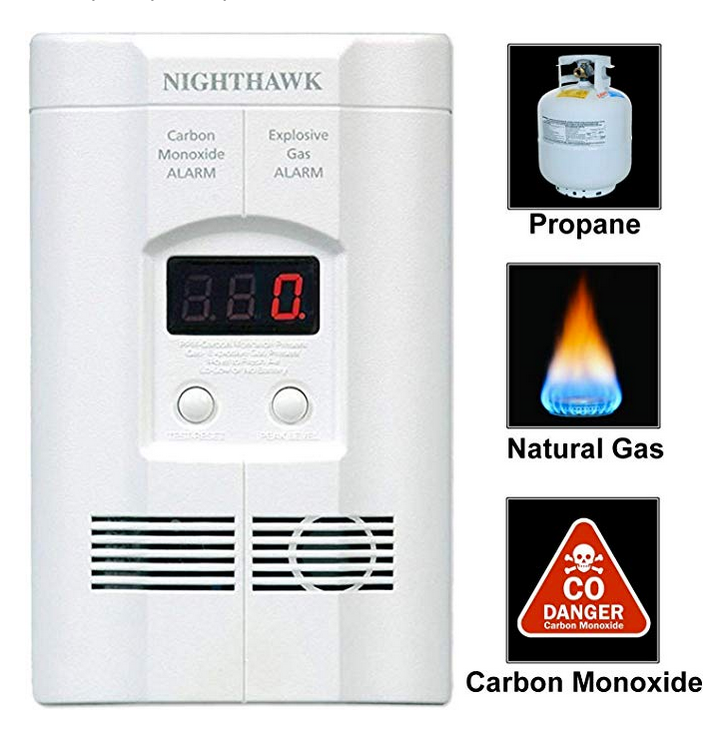 Step 1: Visit THE HOME DEPOT and buy your Kidde Plug-In Carbon Monoxide and Explosive Gas Detector with 9V Battery Backup and Digital Display (around $60)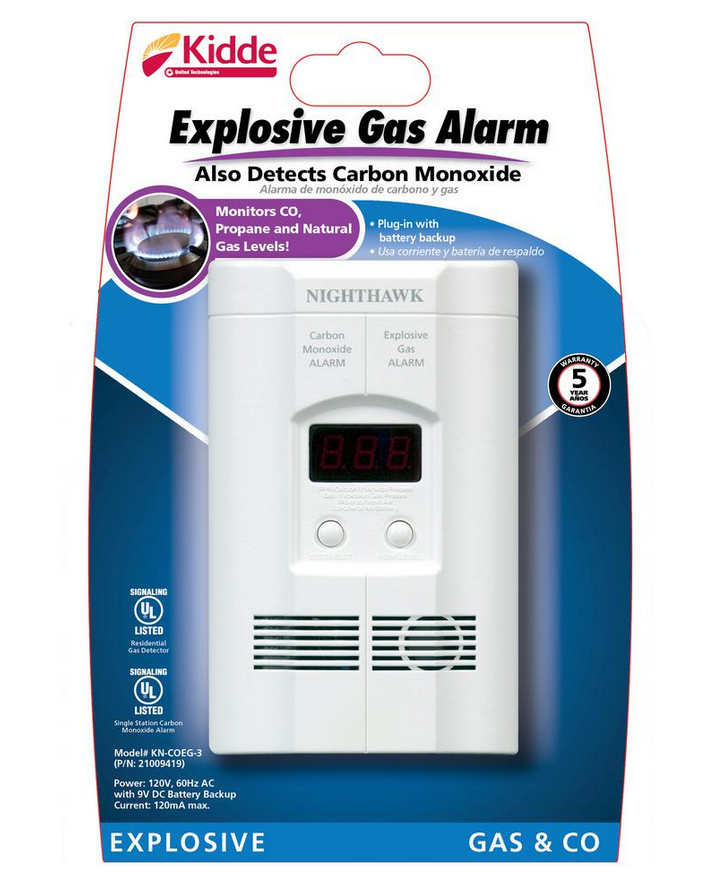 Step 2: Which sources of CO and/or Explosive Gases do you have near you?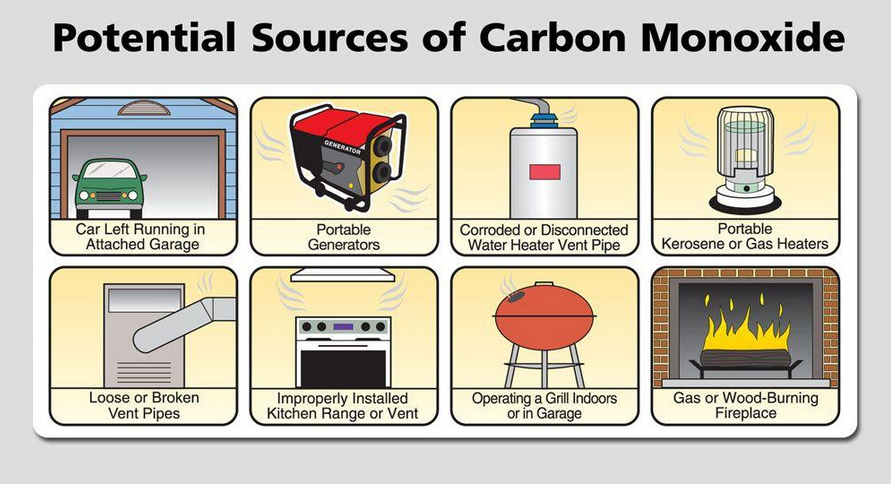 Step 3: Read all instructions and follow installation steps and placement suggestions provided in the Kidde box.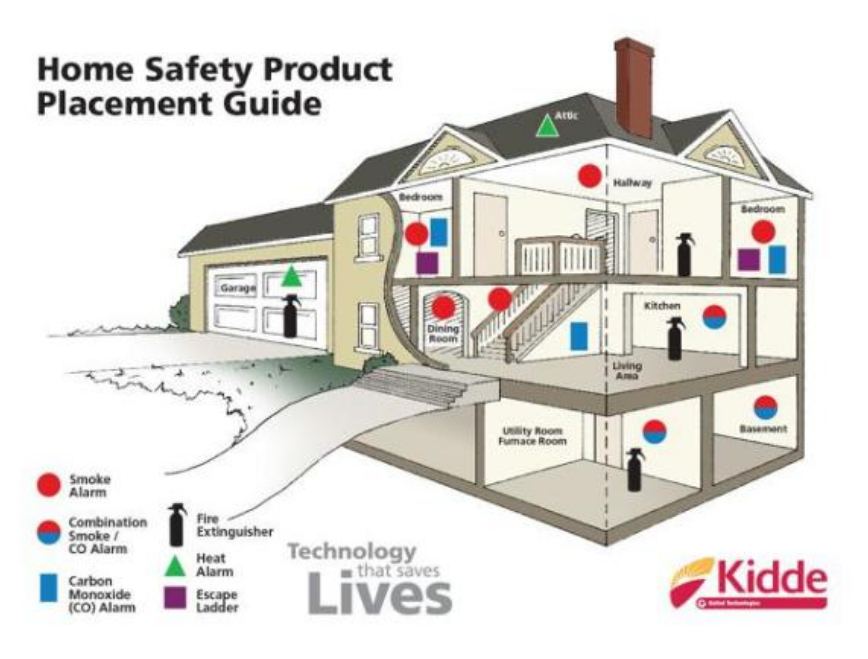 Step 4: Consider these installation tips - as you think about where to place these carbon monoxide and explosive gas detectors, there are a few points to keep in mind for your safety.

Install detectors at least 15-20 feet from gas-powered home equipment including stoves, dryers and furnaces.
Install detectors within 10 feet of any garage attached to your home.
Install detectors at your knee height. Never these detectors on the ceiling like you would smoke detectors. Carbon monoxide and explosive gases blend with your home's air and do not rise. Follow your manufacturer's manual to properly install your detector at the right height. Remember to keep kids and pets in mind during installation.
Test the detector monthly. To ensure that your detector is working properly, test the detector every month or so. Most detectors include a one-press test button designed to shine a light or sound an alarm that the detector is working perfectly.
Keep the detector clean. You'll want to make sure your detector is free of dust, dirt and other particles that may prevent the detector from spotting and alerting you of carbon monoxide. Wipe the detector with a cloth and vacuum it at least once a year or more as needed.
Listen for low-battery alerts. When your CO detector is low on batteries, it should automatically sound a repetitive high-decibel alarm alerting you to check the detector immediately. Even if it doesn't, as a best practice, the U.S. Consumer Product Safety Commission advises changing your CO detector's batteries annually when turning your clocks forward for Daylight Savings Time.
If possible - connect multiple detectors for all alarms to sound when one detects CO or explosive gas.
Do not install detector near any gas or fossil fuel area to avoid false detection.
Do not install detector in humid or moist areas including bathrooms.
Do not install detector in direct sunlight as it could overheat.
Do not install detector within reach of children to avoid easily tampering or damaging..
Do not install detector near windows or windy areas.
Do not install detector behind doors, cabinets, curtains or other areas to prevent CO detection.